Select the Diamond denomination that you wish to purchase.
Enter your IGG ID (Please refer to the guide below to get your IGG ID).
Select a payment method.
Complete the payment.
Diamonds will then be instantly added to your Lords Mobile account.s
2、How to use Lords Mobile Diamond?
Download Lords Mobile APK via https://lordsmobile.igg.com/payment/.
Install the Apk file on your phone or emulator.
Log in to your Lords Mobile game account.
Purchase Gem Packages of your choice using the Diamonds.


3、How to find Lords Mobile IGG ID?
Use your account to login the game.
Click on the Settings (Gear icon) on the lower right side.
Click in Account. · Your IGG ID will be displayed.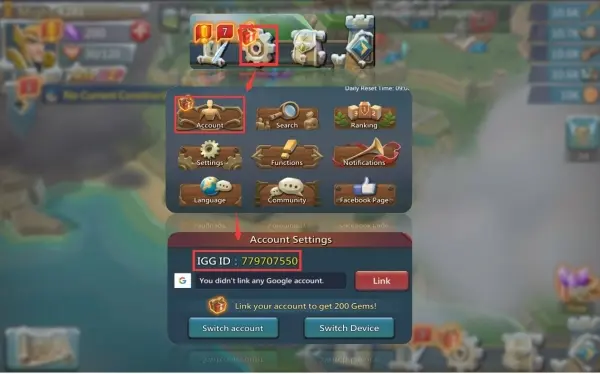 4、How long will it take to arrive after the payment is successful?
fast buy online Lords Mobile: After the order payment is successful, it will be automatically recharged to the account within 1 minute, and you may need to queue up during peak hours. If the account is not received within 30 minutes, please contact customer service for consultation.
5、Can I get a refund if I fill in the wrong Lords Mobile account or recharge more?
Because it is a virtual product, you cannot get a refund if you fill in a wrong account, nor can you make up the difference.